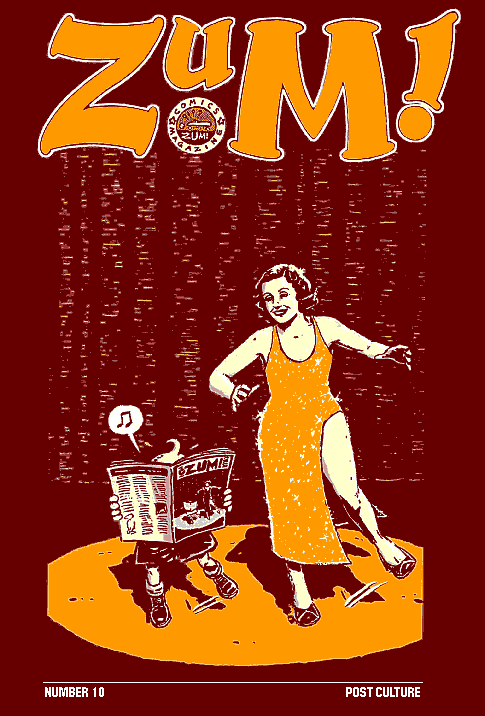 image © Chris Hogg



This issue of ZUM! saw print back in 1997. There are still some copies in print, but the reviews have now been extracted for this area of the ZUM! online archive. There are reviews only; I have no plans to import all the sample art that accompanied the reviews; time & space being the motives against such a move.
Although reveiws are not exactly current I have tried to put any links to creators more recent works & made a stab at updating addresses.
If you spot an address or contact details you think might be out of date please let me know.
If you spot something you think interesting then try the address supplied, but if you are unsure, again, contact me & I will try to find any updates in regard to contacting the creator concerned.